The project
A swimming pool construction Spain in Pinoso. The pool has a pool heater and cover.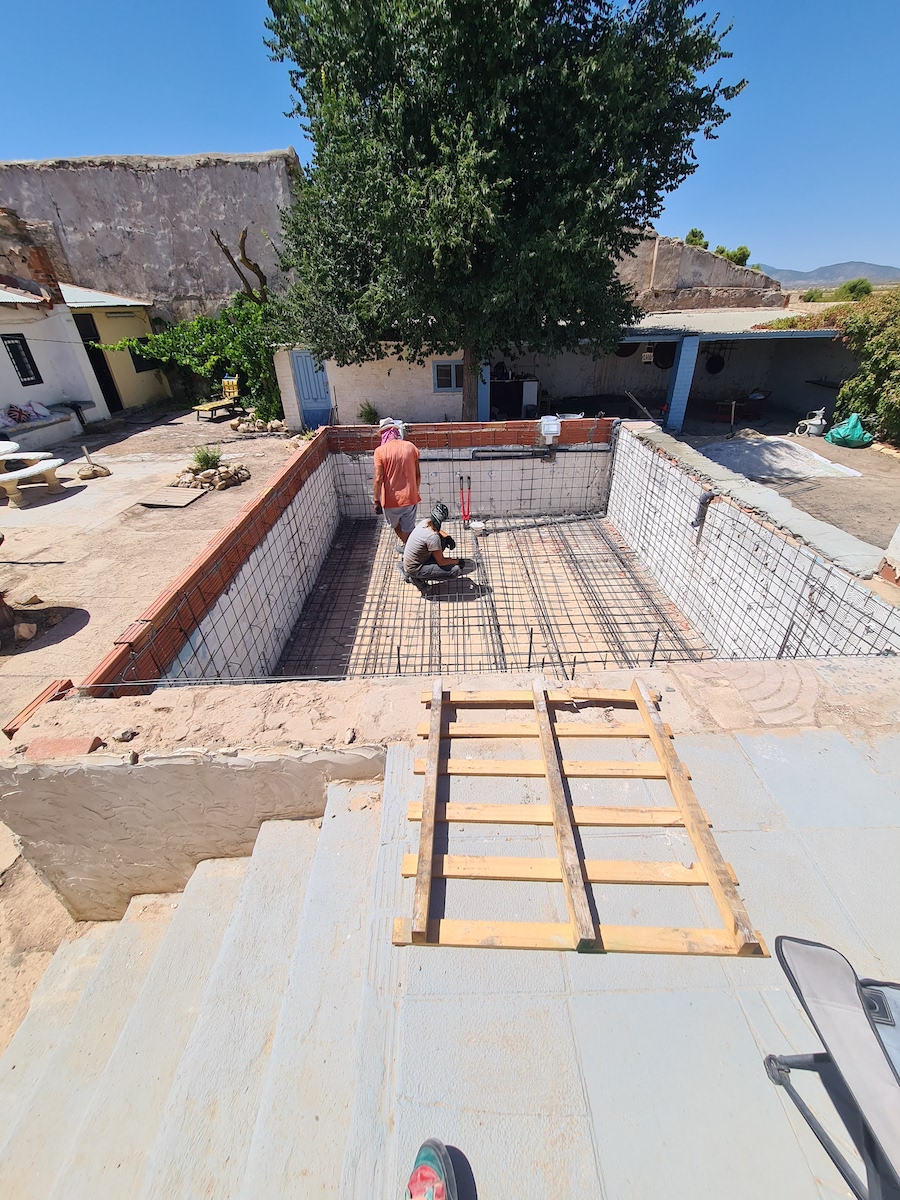 How much does it cost to build a pool? What materials should I consider using? How long does it take to construct? These questions are common ones asked by homeowners who want to build their very own backyard oasis on the Costa Blanca or Calida.
Building a Costa Blanca swimming pool requires a certain amount of expertise and experience. The construction process itself takes time and effort.
Several things need to be considered before starting the project when working with a pool consultant:
• Heated pools
• Type of pool
• Pool maintenance
• Pool pumps
• Pool Fencing
• Pool Cover
• Community pools
Swimming Pool Construction Spain from scratch
Costa Blanca, Spain. The Costa Blanca is the most popular holiday destination in Europe and one of the most visited regions in Spain. It's also home to some of the best beaches on the continent and has become an increasingly popular place for people looking to build their own dream homes.
The Costa Blanca is located just north of Alicante, Valencia.
A great addition to any property in Spain. To build one, you must get the right help from the experts. This way, you can save time and energy during the entire process.
The best thing about this project is that it will be built for you. You do not have to worry about anything else. It is a hassle-free experience. The professionals are there to take care of everything. They know what they are doing. They will make sure that your home looks amazing.
This is an exciting project because the finished product will bring more value to your home.
In addition, the professional team has a wide range of other services, including property comprehensive renovation services and building maintenance.