Here at THM Pools we can take care of all your pool building and renovation requirements on the Costa Blanca and Costa Calida. We have satisfied clients who have used our services to work on their swimming pools whether it be Costa Blanca Pool Renovation Costa Calida pool repairs or pool design
THM is a Trusted and Professional Maintenance Company
THM pools carry out maintenance, repairs, renovation, and pool building on the Costa Blanca and Costa Calida.
We cover all the Costa Blanca south area and Costa Calida and Murcia and include many for all your swimming pool requirements.
We Provide the following Professional Services
We work on pools and renovations.
Repairs to pump rooms
Swimming pool filters
Sand change
Re-grouting
Pools built from new
Neon lighting
Planning and design to your requirements
General pool cleaning
Installation
Sidewalls cleaning
Repair pool tiles
Swimming pool floor
Swimming pool pipework
Experts in leak detection
Swimming Pool building
Swimming pool heat pump
Pool underwater work
---
Pool restoration project.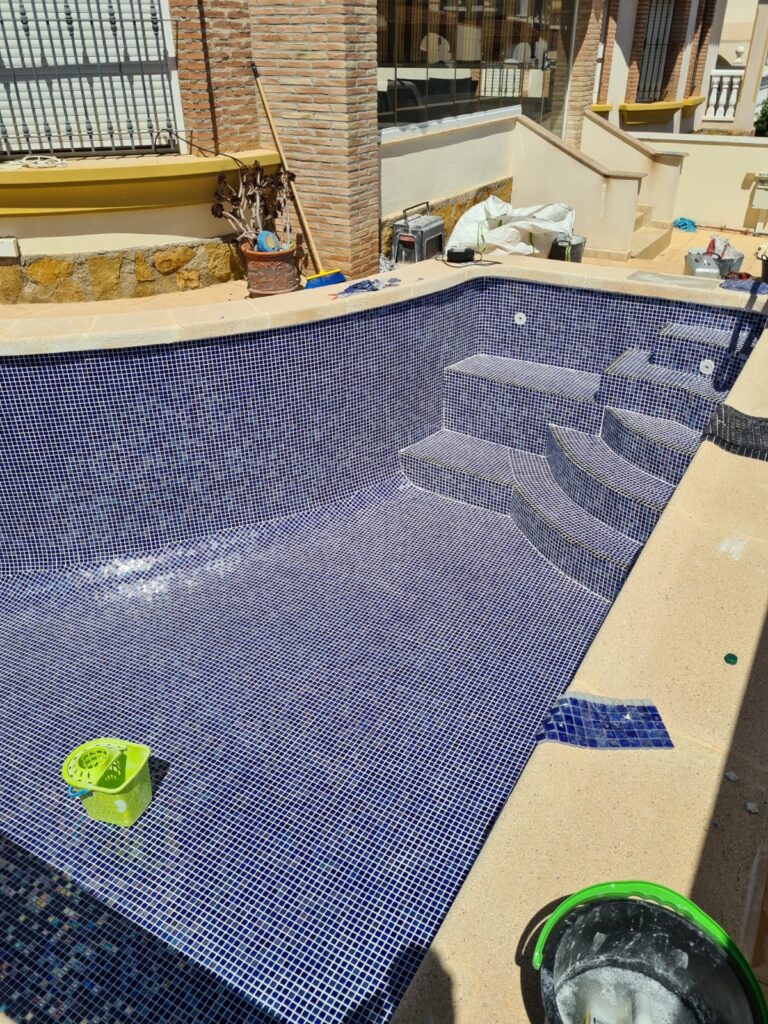 ---
Swimming pool renovation, with new tiles, pump and pool filter.
---
Relaxing heated jacuzzi pool.
Our second project though Jamie was a small heated jacuzzi pool with water jets and bubbles to relax in, as before he organised the whole process so all we needed was a rough idea of how it should look and which tiles, the end result is a very well finished and high quality piece which looks like it should last many years to come, a very solidly build little pool that looks even better up close than the photos do justice.
---
Stunning pool renovation in Cuidad Quesada, Costa Blanca.
We have a house in Cuidad Quesada that had a very tired pool. We had mould and a few missing tiles. Jamie is the guy who tried to keep the pool in tip top condition, but it was past its best. So we asked for Jamie's advice and within a matter of weeks we have a stunning new pool, completed on time and budget. It looks amazing along with the new funky lights. We would have no issue in recommending him and his team.
---
Swimming pool upgrades with steps, lights and a new surround.
Jamie has organised many renovation projects at our finca. Including converting the store room into a bedroom, updating the bathroom and upgrading the entire swimming pool with steps, lights and a new surround. Each project has been delivered on time and to our specification. All prices are quoted and agreed upfront and Jamie sends us photos so we can keep up to date with progress. Jamie fills us with confidence and every project we give him he delivers.
---
THM pool can create your dream swimming pool from scratch.
---
Gardening services from THM Pools, create your dream garden to surround your swimming pool.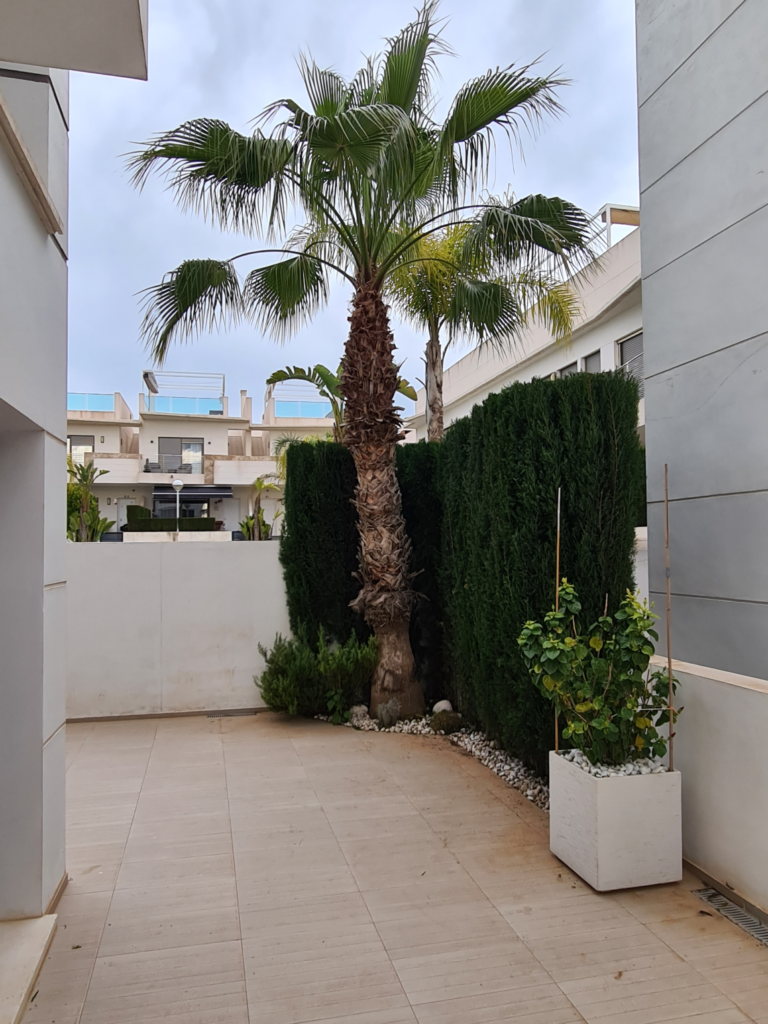 ---
Restoration services
Re-grouting
Acid washing
New Coronation
Restore Coronation
Re-tiling
Leak repairs
Pool terraces
Under Water Repairs
Swimming pool sidewalls
Swimming Pool Construction & Renovation in Costa Blanca Pool Renovation Costa Calida
Swimming Pool Services Costa Blanca are experts in Leak detection, structural Concrete Repair, Reformation of pools, Swimming pool Surround Renovation, Retiling or Tiling repairs and Swimming Pool lighting. If you need any Swimming Pool renovation work carried out, we can help. Contact us today for a quote.
THM are top-rated swimming pool service professionals
Our swimming pool services for the Costa Calida and Costa and Blanca include leak detection, structural concrete repair, Reformation of pools, swimming pool surround renovation, and Swimming Pool lighting. We can help with any Swimming Pool renovations. Check our Services and Prices
Structural Reforms & Repairs to Swimming Pool Tiling
Whatever your pool requirement, we are here to help, whether it be a simple revitalisation including re-grouting through to a whole fresh appearance by re-tiling, step work, pool pumps, chlorine replacement systems and other features.